Claims Consulting Services
Swift Claims Consultants has the ability to manage all aspects of your daily claims business. We manage daily claims for carriers of all sizes, and acute attention to the details is provided on each claim. Swift Claims Consultants' daily claims division provides full-service adjusting for residential and commercial property, casualty, and vehicle and transportation claims.

The Swift Claim Consulting Team has the background, training, experience, and resources to handle the claims that are entrusted to us in the most professional and accurate manner. Our adjusters are located throughout the southeastern United States to provide prompt service, can service all coverage area needs of your company and we maintain the capacity to respond at a moment's notice.

Our team of customer service and management professionals assures our clients a smooth closure of all claims. With the strength of our management team and the breadth of our team of independent adjusters, we are able to meet all your insurance claim adjustment needs for daily claims in the southeastern United States.
Claims Consulting Services – Umpire Services
Appraisal / Umpire Services by Swift Claims Consulting Services LLC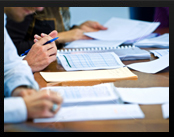 In many insurance policies, there is an "Appraisal" clause, which is a means to resolve disputes concerning the amount of loss on a particular claim without having to pursue potentially lengthy and costly litigation. In this provision, the policyholder appoints an Appraiser to act on their behalf and the insurer appoints an Appraiser to act on their behalf. The two Appraisers then appoint a neutral Umpire, who is available to resolve any differences between the two Appraisers. An agreement between any two of these individuals is typically binding and sets the amount of loss.

The professionals at our business – Swift Claims Consulting LLC have acted as Appraisers on several hundred disputed property claims. We are routinely appointed by individual policyholders and trusted by many attorneys whose clients are involved in the Appraisal process to secure a maximum recovery on their client's behalf.

We are also have been appointed as Umpires many times. We are proud to share that we were able to help evaluate and resolve many complicated issues related to virtually all facets of loss and damage.
Claims Consulting Services – Claims Adjuster Services
Claims Adjuster Services by Swift Claims Consulting Services LLC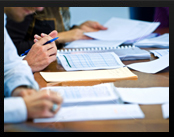 What is an Adjuster? An "Adjuster" is the person that determines the amount of money you should receive for your property damage. There are three types of adjusters.

1 – Company Adjuster or Staff Adjuster:  Adjusters that are on the staff of a specific insurance company

2 -Independent Adjuster: Adjusters that work for various insurance companies

3 – Public Adjuster: Adjusters that work for the public, not for the insurance company. This Adjuster is referred to as a "Public Adjuster," sometimes referred to as "Private Adjusters". The Public Adjuster will file your claim, work directly with your Insurance Company's adjuster, and ultimately see to it that you get every penny you are entitled to receive for your damages.

Although there is a fee associated with hiring a Public Adjuster, the outcome is we guarantee to get you more than the insurance company would offer where you don't have to pay us for our services.  For our services, Public Adjusters receive a percentage of the money they collect on your behalf, and this percentage may vary slightly with different companies.

Swift Claims has years of experience in the adjusting side of this industry. We have talented and experienced professionals from all three types. Which is great for you because we can an will consult you with our vast knowledge and experience to help deliver the best possible results for your claim. Remember that we work for YOU!